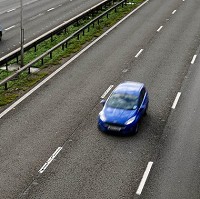 Motorists will reap considerable benefits from £11 billion worth of major road upgrades between next week and 2020, Highways England has promised.
The new Government-owned firm says drivers will enjoy 280 additional miles of motorway being added to the existing 4,300-mile network.
These will form part of 112 major upgrades on major A-roads and motorways when Highways England replaces the Highways Agency next Wednesday, April 1.
Motorists can also expect fewer queues and a safer driving experience, Highways England suggests.
Better organised maintenance work should see that only 3% of the country's major roads - at worst - are closed at any one time, it said.
RAC chief engineer David Bizley said: "What this illustrates is that there is a backlog of schemes with very sound business cases for improving the strategic network. These will deliver welcome benefits for business and for private motorists. This is in stark contrast with HS2 which has been projected to deliver a return on investment in its first phase of just £1.40 for every £1 spent.
"With costs now estimated to rise to around £50bn it raises questions as to how HS2 can ever create as much benefit as investing far smaller and more affordable sums in the road network."
The new firm also aims to cut the amount of people badly hurt or killed on its roads by 40%, compared with 2010. A lot of its roads will benefit from resurfacing, while cyclists will be able to use an additional 200 crossings and new facilities.
Highways England said the nation's economy will claw back £4 in broader benefits for each £1 invested in roads.
The government-owned firm has already pledged that some of its busiest A-routes will be converted into more free-flowing European-style mini-motorways called expressways.
It has also previously stated that wifi and other prominent new technologies will be trialled.
Copyright Press Association 2015