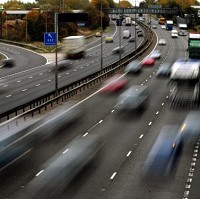 Transport Secretary Patrick McLoughlin is reportedly set to scrap plans to increase the speed limit on UK motorways to 80mph after objections from campaigners.
Mr McLoughlin has made road safety one of his top priorities and he is expected to ditch plans put forward by his predecessor, Philip Hammond in 2011. Mr Hammond declared a 10mph speed increase would ease congestion and would bring economic benefits.
The proposal was met with opposition from road safety campaigners and environmental groups. Brake warned the change would lead to more deaths and serious injuries. A higher accident rate also tends to have an impact oncar insurance premiums.
David Cameron and George Osborne are thought to be against a higher limit, while Mr McLoughlin feels there is not enough support for the plans within the Government, aside from the Defence Secretary, Mr Hammond.
A coalition source stated: "There is no imminent announcement of a U-turn, but rest assured, there is no way Patrick is going to preside over a raising of the limit on motorways. You are likely to hear official confirmation later in the year."
Copyright Press Association 2013