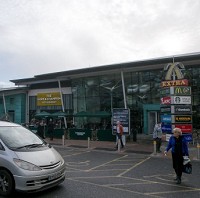 Only calls of nature keep most motorists returning to motorway services, a new RAC study shows.
As many as 99% of motorists who stop off at these areas cite using toilet facilities as their chief reason for doing so.
Three-quarters say it is generally hunger which dictates a necessary stop-off.
But, otherwise, it looks as if motorists would rather set their journey planners via non-motorway facilities, the survey of 1,281 drivers suggests.
RAC head of external affairs Pete Williams said: "Millions of motorists depend on motorway service areas for a well-earned rest, and it is important for their safety and that of other road users that they take regular breaks so they are not tired when behind the wheel.
"But motorists feel they are being seriously let down by what they see as overpriced products and a lack of good service to match those premium prices."
Around 88% claim that service stations offer bad value for money - while 56% would agree that such areas bring them no happiness whatsoever.
Over seven in 10 motorists (71%) said they spend as little money and time as possible when visiting one. Furthermore, as many as six in 10 drivers prefer motorway services on the Continent.
Copyright Press Association 2014