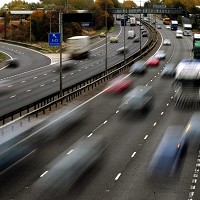 A man was caught shaving using a razor and bottle of water while driving on a motorway, police have said.
During a five-day crackdown on distracted drivers using motorways across Hampshire and the Thames Valley, officers also discovered a woman applying make-up in the rear view mirror and a lorry driver brushing his teeth.
Other offences included two van drivers reading newspapers, one person reading a map on the steering wheel and two drivers using iPads while they drove their vehicles.
Instead of dangerously reading a map while driving, motorists could of course utilise a goodjourney planner before they set off so they know exactly where they are going.
Officers drove an unmarked Scania lorry cab and videoed offences as part of Operation Tramline, which netted 126 motorists using mobile phones and 25 drivers distracted in other ways.
All drivers were issued with notices that will result in a £100 fine and three points on their licence.
Copyright Press Association 2013