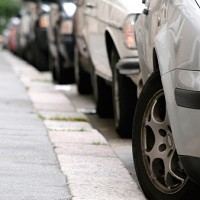 The typical driver wastes 2,549 hours of their life searching for a parking space, according to a new survey.
Whether it's on the school run, the local high street or a supermarket or airport car park, it takes an average of six minutes and 45 seconds to find a suitable space across the UK.
But the poll by ParkatmyHouse reveals that certain cities are far worse than others when it comes to finding a place to leave a car.
For instance, it takes as long as 20 minutes to find somewhere to park in London due to a combination of yellow lines, meters and areas restricted to resident parking.
Meanwhile, in Manchester, Southampton, Bristol and Wolverhampton it takes more than 10 minutes of searching.
Not only does parking waste a significant amount of time, it also gives drivers a rather large headache.
Some 81% of respondents claim it often takes 20 minutes or longer to find somewhere to park, especially in unfamiliar areas, while 45% describe parking as their biggest motoring headache.
Copyright Press Association 2013