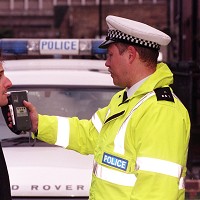 As warm weather approaches and BBQs and festivals loom large, motorists are being urged not to drink alcohol at all if they intend to drive this summer.
The Association of Chief Police Officers is running its annual drink and drug driving enforcement campaign throughout June, which will see roadside breathalyser tests stepped up.
The campaign, which breathalysed more than 100,000 motorists last year, will also aim to raise awareness and educate drivers about the dangers of consuming alcohol before getting behind the wheel.
The temptation to have a drink before driving may be even bigger this year with major sporting events taking place, it is feared.
But a drink or drug driving conviction can add significantly to a motorist's car insurance premiums and those who do decide to drive after having a drink are putting their lives at risk, as well as those of their passengers and other road users.
Copyright Press Association 2014