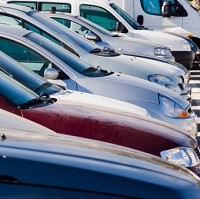 Cashless car parks are to be introduced across Northern Ireland following the success of a pilot scheme in the country.
The two-year trial began in Belfast and was then extended to Londonderry, Lisburn, Newry and Omagh in January.
Under the system, motorists can pay for public car parking via credit or debit card and extend their stay simply by making a phone call rather than returning to their vehicle.
More than 130,000 calls have been made since its introduction, something which Transport Minister Danny Kennedy stated is a "clear indication" that drivers have benefited from using the service.
"It makes sense to give other towns which have pay-and-display parking the same opportunity to make use of the scheme," he added.
"The scheme provides a viable alternative to coins at parking machines, allowing a credit or debit card payment substitute and it gives people a convenient way to extend their parking stay."
The Roads Service is now due to extend the system to all pay-and-display car parks in cities and towns throughout Northern Ireland.
Copyright Press Association 2012