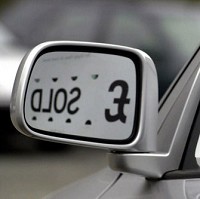 Nearly four in 10 motorists would be more likely to buy a car if they could avoid talking to car salespeople.
That's according to new research, commissioned by Rockar Hyundai, into the buying habits of consumers.
A quarter of motorists have even been put off splashing out on a car because of the current buying process, while almost half will only ever head to a dealership or garage right at the end of the process.
It shows how the online shopping revolution has taken over the car buying process. People used to do everything in the showroom; look at the cars they like and compare prices, but now a growing number are doing research from the comfort of their living room.
Half of those polled - and as many as seven in 10 under 25s - search for their next car online, using various automotive websites. This compares to just a third who take the traditional route of heading to a dealership.
One in five of those buying from a dealer are not sure they're getting a good deal or not, while one in seven have no idea what kind of questions they should be asking or what things to look out for.
Copyright Press Association 2014