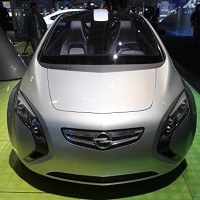 UK motorists are evenly split on the subject of hybrid and electric cars, with a third saying the would buy one and a third saying they would not.
The price comparison website moneysupermarket.com has found that eco-friendly credentials apart, `green` cars are cheaper to run, with reduced or zero road tax and council parking discounts.
In London, a big rise in sales is expected to result from the extension of the congestion charge zone, for which these zero-emission cars are exempt.
Insurance is roughly the same: £281 for a petrol Honda Jazz with Swiftcover, compared to £285 a year for the electric G-Wizz and £314 for the Honda Insight.
Says head of motor insurance Steve Sweeney: "Hybrid and electric cars such as the G-Wizz are becoming increasingly popular and many see them as the next generation in motoring, and for those who feel in the dark about their benefits, I urge them to do their research."
Copyright © Press Association 2009