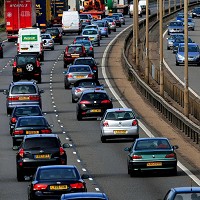 Getting on for half (47%) of motorists are planning to holiday in the UK this year with Yorkshire and Humberside residents the likeliest to take a domestic break, a survey concluded.
The study from Kwik Fit revealed that 2013 will see 6.3 billion holiday miles driven in this country with 405 miles driven on the average family holiday, statistics which underscore the importance for drivers to take out a good breakdown cover deal.
In Yorkshire and Humberside, 58% are set to take a holiday at home, and north-east England families (32%) are the least likely to do this.
South-east England is where people plan the most mileage (444) and Londoners the least (360).
The most popular destinations are the south coast, then the south-west, followed by Scotland and Wales.
Other distances, the average by region, that Britons will take on a holiday are: Eastern England 450; Yorkshire and Humberside 383; West Midlands 375; Scotland 416; East Midlands 397; south-west England 375; Wales 383; and north-east England 442; with the national average 405.
Copyright Press Association 2013