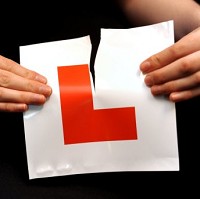 The Association of British Insurers (ABI) has offered tips to drivers on how to take full advantage of 'pay how you drive' car insurance, which rewards motorists who drive sensibly.
Small in-car computers called a black box are used by insurers to gauge how the vehicle is being driven.
Insurers weigh up information such as speed, braking and acceleration trends, as well as risk factors like the motorist's age and occupation when they consider a fair car insurance quote.
The ABI has teamed up with the British Insurance Brokers Association (BIBA) to publish two guides.
One tells motorists how a pay how you drive policy works, and emphasises the importance of driving behaviour on their insurance.
BIBA CEO Steve White said the association welcomes any initiative that results in greater transparency and trust, and which ultimately benefits consumers.
"The ABI and BIBA good practice guide will ensure that customers can trust their insurer to use their telematics data responsibly, and that customers receive all the information they need to understand how their telematics policy works.
"That can only be a good thing," he said.
Copyright Press Association 2013