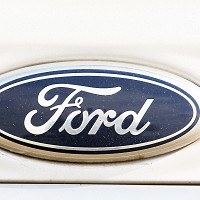 A new survey carried out by the Ford Motor Company has shown one in three drivers across Europe would consider spending more on an environmentally friendly car.
But the survey showed seven in 10 (71%) of people have reduced their overall spending on vehicles as a result of the economic recession, and the importance of having good car insurance cover cannot be understated.
Fuel-efficiency is a major factor for people when it comes to buying a new car, the poll showed and 60% of motorists said they preferred to choose a vehicle from car makers that have made targeted efforts to improve their environmental record.
According to the poll, more than half of motorists across Europe feel climate change is the world's biggest issue.
Almost six in 10 (57%) said they would prefer to live a more environmentally friendly lifestyle.
Barb Samardzich, vice president of product development for Ford, said the research showed people have a desire for an environmentally friendly car despite tough economic conditions.
He added: "Ford is extremely focused on meeting this demand now and in the future, and this goes hand-in-hand with delivering products that help reduce running costs."
Copyright Press Association 2013