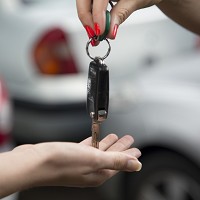 The UK has been revealed to be a nation of haggling motorists in a new study.
Sainsbury's Bank's poll of more than 2,000 adults found that 89% of drivers expect to beat down the price offered to them on their next vehicle.
Men are the most likely to negotiate on price when buying a car, with 92% prepared to quibble. But women are also generally happy to drive a hard bargain, with 85% of them expecting to knock down prices.
Of the 2,019 UK motorists questioned, nearly a quarter (23%) anticipated haggling at length, 35% would negotiate quite hard and 42% said they would only haggle slightly, the survey shows.
Men will aim to slash a typical amount of £889 off the cost of the motor they buy next, while t his figure drops to £696 for women, making the average expected discount £807.
Sainsbury's Bank has a plan to help motorists get the best chance of negotiating for the cheapest car deals.
They advise purchasers to get clued up on current car price trends and get rival dealers to battle for their custom.
Buyers should also consider already-discounted models and be prepared to go away empty-handed if they do not find the deal they want, the bank says.
Sainsbury's Bank banking head Simon Ranson says he is encouraged that great numbers of drivers are happy to wrangle to get the price they want for a motor.
Copyright Press Association 2015