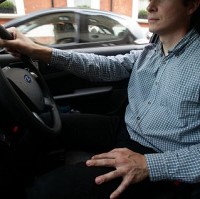 European motorists admit their driving misdemeanours are making the roads a more dangerous place - as millions of Britons prepare to get away this Easter.
A new Europe-wide poll shows they are putting their safety and their car insurance no-claims bonuses at risk by increasingly breaking the rules.
The annual IPSOS survey showed that over half (59%) of UK motorists think the biggest cause of death in road accidents is down to lack of attention. These concentration lapses include using mobile phones while driving.
Speeding (46%), drug or alcohol driving (46%) and sleepiness (5%) were among the other top reasons cited.
Europe-wide, the poll found that breaking speed limits, cell phone use and overlooking seatbelt use are frequent examples of dangerous driving.
Drivers across Europe are more pessimistic about road accident death tolls improving than they were a year ago.
In 2014, more than six in 10 (61%) believed that road fatalities would go on dropping substantially in the years ahead, compared to just 55% this year.
Worryingly, around one in eight (12%) European motorists admit they will still drive over the legal drink-drive limit.
The report found Britons are thought to be the joint third most responsible European drivers (level on 11% with Holland), behind Sweden (37%) and Germany (27%).
The research was undertaken on behalf of VINCI Autoroutes Foundation for Responsible Driving.
As many as 16 million motorists are expected to be driving on Britain's roads this weekend.
Copyright Press Association 2015