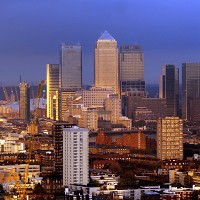 Over 250 cars are on show in London this week as part of London Motorexpo 2012.
The free motoring event is in its 17th year and claims to be largest of its kind in Britain. It showcases cars of all shapes and sizes, with many available for the public to sit in.
Many of the low-emission and performance cars on display are also available to test drive. Some can only be driven around the show site, while others are free to be taken out onto the roads of east London.
Cars available for road tests include the Tesla Roadster and Vauxhall Ampera, as well as supercars from manufacturers including McLaren, Aston Martin, Lamborghini, Bentley, Jaguar and Ferrari.
Vehicle manufacturers at the show include BMW, Volvo, Chyrsler, Nissan, Mercedes, Keep, Lexus and Kia, while four cars will be making their UK debut at the show: the Kia cee'd, the Jaguar XF Sportbrake, Mercedes A-Class and BMW 6 Series Gran Coupe.
The chief executive officer of Motorexpo, Graeme Carver says that visitors to this year's event will get "closer to the action than ever before".
The free event runs until 17 June and organisers are expecting 425,000 visitors over the course of the week.
Copyright © Press Association 2012