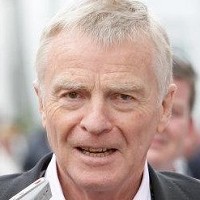 Eight top F1 racing teams including Red Bull, Ferrari and McLaren have abandoned their threat to break away and form a rival series.
But the reconciliation was only reached after Max Mosley, president of the Formula One Teams' Association, agreed to resign.
He said: "I will not be up for re-election, now we have peace. There will be no split. There will be one F1 championship, but the objective is to get back to the spending levels of the early '90s within two years."
The deal ends two months of disagreement after Mosley announced at the end of April that a voluntary £40 million budget cap would be imposed from next season.
That prompted a rebellion by Ferrari, McLaren, BMW Sauber, Renault, Toyota, Red Bull, Toro Rosso and Brawn GP, not just against the cap but also Mosley`s "autocratic" style of leadership.
Bernie Ecclestone, who controls the F1 commercial rights, said he is happy and relieved that "common sense has prevailed" after the breakthrough meeting of the World Motor Sport Council in Paris.
Copyright © Press Association 2009