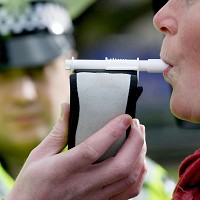 Most drivers now agree that drink-driving is socially unacceptable - but more young motorists need to get the message - a new poll suggests.
The THINK! survey among 2,000 drivers showed that 92% would be ashamed if they were caught drunk behind the wheel.
A survey carried out in 1979 found that most men would get behind the wheel after drinking alcohol at least once a week. Today nearly nine in 10 drivers said they would think badly of drink-drivers.
But while only 1% of people aged between 55 and 64 said they found drink-driving socially acceptable, the figure rose to 7% among 18 to 24-year-olds.
RAC technical director David Bizley said: "Since the introduction of the drink-drive limit in 1966 and the breathalyser the following year, many lives have been saved, but 13 years after this in 1979, when accurate records began, 1,640 people were killed in drink-drive accidents.
"Fortunately, the number of drink-drive fatalities has fallen steadily since then to 280 in 2011, but far too many lives are still being lost as a result of people getting behind the wheel after consuming too much alcohol.
"While many high profile government publicity campaigns over the years have helped to make drink-driving socially unacceptable, more still needs to be done and it is vital that society as a whole - from government through to every individual - takes responsibility and continues to bring these needless deaths down to the lowest possible level."
The Government said people tend to find drink-driving less socially acceptable the older they are, which shows that public information campaigns over the past five decades have been successful.
Since THINK!'s first film 50 years ago - which was set in an office Christmas party - the number of fatal drink-driving accidents has dropped from 1,640 to 230 per year.
But THINK! is now launching a new campaign, which will show a dramatic road crash and the impact it has on those involved, in a bid to remind people that drunk drivers are still causing too many fatal accidents.
Transport Secretary Patrick McLoughlin said the THINK! campaign has "clearly" had a significant impact, but there is more to do as 230 road deaths a year are still "230 too many".
Copyright Press Association 2014