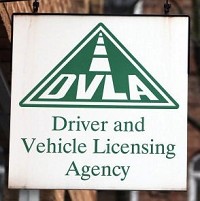 The RAC is hailing a "victory for common sense" that has seen motorists being given more time to digitally share the details of their driving licence.
From Friday (July 10), the DVLA is extending the time drivers get to share this data online from three to 21 days.
This follows the scrapping of the UK driving licence's traditional paper counterpart last month.
The move has paved the way for a new digital system which alters the manner in which drivers share details.
To do this, they must go online to generate a special code. This can only be redeemed once by third parties such as vehicle hire firms and employers.
RAC head of external affairs Pete Williams said: "This is a dramatic U-turn from the DVLA which feels very much like a victory for common sense.
"Presumably they were inundated with complaints from private motorists and businesses alike about three days being far too short a period to share your licence with a hire car company or an employer.
"The move to three weeks is sensible as it provides sufficient flexibility for people hiring a car in the second or third week of a holiday or business trip.
"The big question is why was the validity of the 'share your licence' code fixed at three days in the first place, particularly as the system was brought in on the back of the abolition of the paper counterpart which took the DVLA typically far longer to update with new endorsements."
The switch to digital driving licence data is aimed at saving the Government a calculated £8 billion.
Copyright Press Association 2015