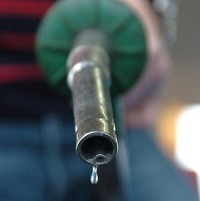 There has been a significant rise in the number of cases of 'pop-up garages' selling illegal fuel to motorists, HM Revenue and Customs (HMRC) figures show.
Sales of doctored and stolen fuel have cost the Government hundreds of millions of pounds, with vehicles at risk of damage and drivers facing the possibility of a hefty fine.
Petrol retailers said a crime wave is engulfing the market as criminal gangs cash in amid growing fuel prices.
The illegal fuel comes from a variety of sources, including 'red diesel' which is predominantly found on farms. The fuel, which has a lower tax rate, is dyed red. If a driver is found using it, customs officials will demand all unpaid tax is paid back.
HMRC suggests the findings show an improvement in detection rather than a rise in criminal activity. Investigators visited 6,506 sites in 2012-13 and found illegal fuel being sold on 388 occasions. It represented an increase of 48% on the 2009-10 figure.
Brian Madderson, of Petrol Retailers Association, said: "A stagnant economy gives rise to unemployment, especially for younger people, and lowers real wages. The inevitable result is that criminal activity becomes an alternative despite the risks."
Copyright Press Association 2013