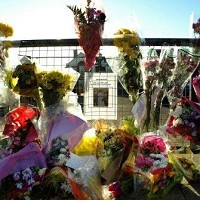 Children from deprived areas are most at risk of being run over and killed, according to the House of Commons Public Accounts Committee.
It says that they are four times more at risk than children from wealthier districts, in part because of a lack of open spaces and fewer gardens to play in.
The committee has urged the Department for Transport (DfT) to promote road-safety schemes in those deprived areas that suffer the most from accidents involving children.
It cites a DfT report, Improving Road Safety For Pedestrians And Cyclists In Great Britain, that calls for more speed-reduction measures such as cameras, 20mph zones and road humps.
Meanwhile, it reports that the DfT is apparently unaware of a strongly-held belief that cyclists are a hazard to themselves and other road users because of their irresponsible behaviour.
It says that the department should devise education, training and publicity measures to target such behaviour, particularly when it breaks traffic laws.
Finally, there is "substantial evidence" that there would be fewer road casualties if Britain stopped putting the clocks back in the autumn.
Copyright © Press Association 2009