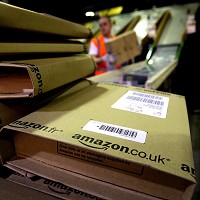 Sundays on the roads may not be as quiet forever if companies decide to fulfil customer wishes.
Drivers might have to get used to seeing more delivery trucks on the weekends, as a new report by Barclays reveals 70% of people want to be able to receive goods they order online on a Sunday.
On one hand, logistics companies and retailers are concerned they may miss customers when they attempt to deliver goods, for example if people have taken advantage of a nice day to drive to the seaside.
But consumers - or at least half of them - who responded to the report say offering a wider choice of delivery times would entice them to buy more online, which may in turn persuade retailers that it's an option worth considering.
The Barclays report adds that there are great opportunities for companies willing to develop a more flexible delivery strategy, and it predicts that there will be a 40% jump in delivery numbers to 1.3 billion in 2018 - which of course means more vehicles on the roads.
Copyright Press Association 2014