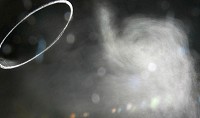 Motorists are being urged to switch to 'cleaner' cars after a survey showing that average new-car emissions in the UK last year hit 158g/km of CO2.
That puts the country behind Portugal (138g/km), France (140g/km) and Italy (145g/km), and 16th in a league table of 25 EU countries.
Lobby group Transport & Environment says the numbers reflect the failure by European carmakers to cut emissions to 140 g/km last year, with the figure now standing at 153.5 g/km.
While BMW and Mazda achieved cuts of 10% and 8.2%, nine of the 14 volume producers managed just 4% or lower. UK carmakers such as Honda (2.2%), GM (2.3%) and Toyota (2.4%) were among the worst.
Says T&E director Jos Dings: "The new EU law is already having an impact. Clearly, regulation is working, and if it works for cars it will work for vans, where progress so far has been even worse.
"Fuel-efficient vans will be good for the environment and save billions on fuel costs for the many businesses, small and large, that depend on them."
Copyright © Press Association 2009