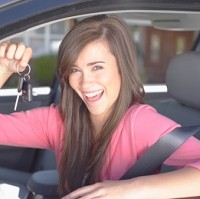 New research has suggested that as many as 21% of adults in Britain intend to buy a car in the coming six months.
The survey, which was conducted by Sainsbury's Bank, indicates that if the results are extrapolated, around 9.8 million people nationwide could be buying cars in the next two quarters.
And the poll found that 9% of respondents, or a possible 4.3 million people across the UK, are planning to buy a brand new car in that period.
A similar survey six months ago discovered that 18% of people were planning to purchase a new car, so the latest findings seem to suggest that the car industry andcar insurance market could be set to benefit from a rise in activity.
Men are more likely than women to purchase a car in the next six months, with 24% planning to buy compared to 17% of women. And men are twice as likely to be searching for a brand new car at 13%, compared with 6% of women.
The male respondents intended to spend £11,948 on average, while women estimated an average of £8,003. And the poll also suggests men are more likely to rely on finance to pay for the car, and expect to borrow larger amounts as well.
Copyright Press Association 2012