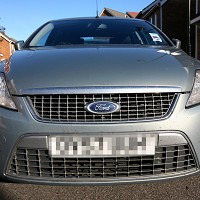 It's been around for 22 years, won various awards and even helped to win a general election, allegedly.
Now the Ford Mondeo is set to unveil its fifth generation, with sales omens looking good according to early reports.
More than 50% of company vehicle drivers contemplating buying a car claim they are thinking of making the new Mondeo their next work motor.
Sewells Intelligence's disclosure, the biggest research of its type, comes 18 years after Tony Blair coined the expression "Mondeo Man".
The then soon-to-be Prime Minister described speaking with a freelance electrician who was polishing his Mondeo and had switched to voting Conservative since finding affluence.
In fact, "Mondeo Man" is today officially recognised in some dictionaries as a way of describing middle-class men.
The new Ford range will debut its hybrid petrol-electric alternative. It will also feature super-economical EcoBoost engines. New technological features will include Active Park Technology's ability to guide drivers into tight spaces and out again.
Sewells' study also showed that Ford is second behind only BMW when it comes to most coveted brand for company vehicle motorists.
The Mondeo was originally launched as a replacement for the Sierra.
Copyright Press Association 2014