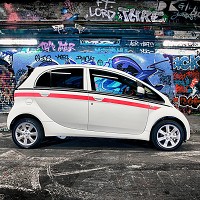 Mitsubishi has teamed up with British Gas to make the energy firm its preferred supplier for the home-based electric charging of two of its models.
British Gas, which is already the official charging solution partner for Renault, Nissan and Toyota in the UK, will now offer the service for Mitsubishi's i-MiEV electric car and the forthcoming plug-in hybrid Outlander PHEV.
A range of charging options will be available and Mitsubishi's Managing Director in the UK, Lance Bradley, says it is an exciting time for the company.
"Our partnership with British Gas comes at an exciting time for Mitsubishi Motors in the UK," he said.
"With sales of the Mitsubishi i-MiEV and the launch of the Outlander PHEV in 2013, it cements Mitsubishi's plan for electric and plug-in hybrid vehicles to account for 20% of our sales by 2020."
There will be various tariffs for owners of electric cars to choose from and discounts will be on offer for those electing to charge their vehicle overnight as part of the Off-Peak Saver electricity supply tariff.
And there is also a choice of charging solutions, with the basic closed charging circuit that prevents the main house circuits from overloading starting at £375 and a wall-mounted charging unit that reportedly cuts recharge times by a third priced at £795.
Copyright Press Association 2012