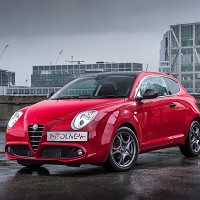 Music lovers are being targeted by Alfa Romeo with its new limited edition MiTo Live model.
With only 250 coming off the production line, the new car is said to fuse safety and technology with a passion for music.
The MiTo Live has a TwinAir Turbo petrol engine that emits 98g/km of carbon emissions and is aimed at the younger driver.
Falling under insurance group 9, drivers aged 17-25 can get cover based on telematics, which can reduce the cost by as much as 50%.
The car has a five-star Euro NCap rating for safety, and Alfa Romeo says it has been built for those who prefer to be entertained while driving.
It is fitted with a Bose sound system and AppRadio technology from Pioneer.
This provides a 7in touch screen inside the vehicle that connects to a smartphone, allowing for the use of such things as motoring apps.
Alfa Romeo's MiTo Live costs £16,590 with alloy wheels and tinted windows as optional extras.