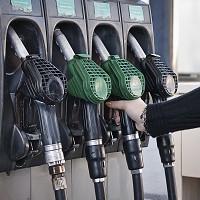 As many as 300,000 vehicles have to undergo repairs in the UK after drivers put the wrong fuel into the tank, according to the latest figures.
The research released by Halfords estimates the cost of such mistakes to be as much as £150 million.
Only around half of the drivers are able to claim for the repairs on their car insurance .
Such errors are now so common that somewhere in the UK a person puts the wrong fuel in their car every 105 seconds.
The most common mistake at the pumps occurs when motorists switch to a car that runs on more economical diesel rather than petrol.
Drivers can expect a bill of between £500 and £3000 to make their vehicle functional again. Halfords' Paul McClenaghan said: "It only takes a momentary distraction or lapse in concentration and the consequences are often costly."
Newer cars are more likely to be incorrectly fuelled as their owners forget whether they run on petrol or diesel.
Cars that are less than four years old now account for 53% of the reported incidents of misfuelling.
Copyright Press Association 2012