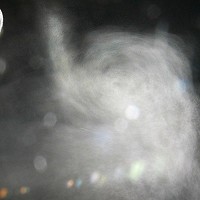 The Government has been criticised for failing to address the growing problem of air pollution.
Joan Walley, chairman of the House of Commons Environmental Audit Committee, has accused coalition ministers of not facing up to the issue, which is thought to be killing almost as many people as smoking in the UK.
She believes the Conservatives and Liberal Democrats have passed the buck to the next Government by turning down the Committee's proposal for a higher tax on diesel vehicles.
The Government, however, claims it has committed more than £2 billion since 2010 for a wide variety of measures that support cleaner, greener transport and help reduce pollutant emissions.
It also says it announced in 2013 that it had no plans to make significant changes to the structure of vehicle excise duty.
Ms Walley, a Labour politician for Stoke-on-Trent North, claims this was an opportunity for the Government to pledge decisive action to cut air pollution.
She adds while this Government has accepted that there is a problem it has repeatedly failed to take the tough decisions necessary to sort it out.
Copyright Press Association 2015