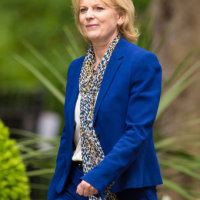 A Government minister has pledged to stop the practice of "clocking" cars.
Anna Soubry, the Business Minister, says the Conservatives will stop fraudsters illegally turning back their clocks to enhance a vehicle's value when it is re-sold.
The Sun reported that as many as 100 UK companies offer motorists a service to turn back their clocks via hi-tech computer apparatus.
The newspaper says that it is currently lawful to undertake such work due to a legal loophole. But it is against the law to clock vehicles while not truthfully declaring their mileage.
The story comes only a year after RAC officials revealed that .
Ms Soubry, who deals with trading standards legislation, calls the loophole "alarming". She has pledged to investigate the situation with her colleagues in the judiciary.
The Government says that people who suspect someone is trying to clock a car for the purpose of selling should report their concerns to officials from Trading Standards.
Copyright Press Association 2016. Motoring News articles do not reflect the RAC's views unless clearly stated.