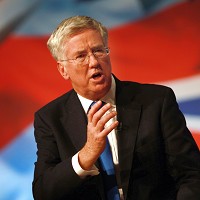 More than 1.5 million vehicles powered by hydrogen may be driving on UK roads by 2030, a new UKH2Mobility report says.
Top companies from the automotive, energy, infrastructure and retail industries along with government have come together under the UKH2Mobility project. The report they have issued gives a 'roadmap' and abreakdown of details on how the UK can introduce hydrogen-powered vehicles, as well as a refuelling infrastructure.
"Securing new economic opportunities for the UK, diversifying our national energy supply and driving down carbon emissions go to the heart of my job in government," Business and Energy Minister Michael Fallon said.
"The findings of the report demonstrate hydrogen fuel cell electric vehicles can have a real impact on all three.
"It is very positive that all the UKH2Mobility partners will be joining us in the next phase of the project where they will be joined by Sainsbury's.
"Successful commercialisation of the technology will require government to work in strong partnership with industry."
Mr Fallon said quick action is necessary so that UK companies and consumers can see the future benefits of hydrogen power. He said that work on the next stage of the project will begin right away.
John Lewis, chief executive of the UK vehicle rental trade association BVRLA, concluded: "Hydrogen fuel-cell electric vehicles are our best hope for long-term, mass market adoption of practical zero-emission transport."
Copyright Press Association 2013