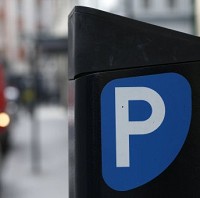 Motorists and high street economies alike would benefit from free parking in town centres, a Government minister has urged.
Marcus Jones says there is mounting evidence that local outlets in areas with meter-free zones have started to flourish. The Communities minister has urged other local authorities to do likewise.
One glowing example of how free parking has helped the high street is in the Mid-Welsh town of Cardigan. Traders there have reported booming sales after vandals wrecked pay-and-display machines.
Mr Jones told Telegraph journalists that local councils should end parking fees in an attempt to reverse the current decline on the high street.
Motoring organisations and shop owners have previously accused town halls of using motorists as "cash cows".
Only last year the RAC called for a parking "reality check" in Britain.
David Bizley, technical director, was responding to RAC figures which suggested increased parking charges were forcing shoppers out of town centres.
He added: "Parking has always been an emotive issue for the nation's drivers - whether that's caused by driving around city centres endlessly to find an elusive space, or a neighbour mindlessly blocking your driveway."
The trend shows no sign of slowing down. The Telegraph calculates that parking revenues are on course to hit an unprecedented £687 million in 2015, at a time when the Government is severely reducing local council funding. This represents an inflation-busting 6% hike on last year's £648 million figure.
This spring, hard-pressed drivers got some relief when the Government announced a 10-minute "grace" period if parkers run up to 10 minutes over their ticketed time.
Mr Jones says that meter-free areas appear to be more successful. He said that it is key that local authorities adapt their strategies to entice more shoppers to their high streets.
Mr Jones added that "unfair" parking charges not only erode drivers' desire to frequent town centres, they also drive up living costs.
Local authorities should be redoubling their attempts to support drivers and town centres instead of raising cash via "over-zealous" parking impositions, he added.
Copyright Press Association 2015