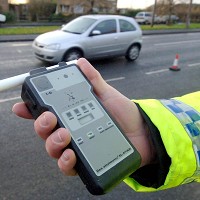 The Scottish Justice Secretary has reinforced plans to introduce a lower drink-drive limit in the country by claiming the change would have public support and help save lives.
Kenny MacAskill said the proposal to lower the legal limit to 50mg of alcohol per 100ml of blood had widespread backing from within the Scottish Parliament and across the country.
The change would mean the threshold north of the border would be different to that set in England, where the drink-drive limit looks unlikely to be changed from its current rate of 80mg in the near future.
Speaking on the morning that a consultation into the plans began, Mr MacAskill stated: "We think in Scotland that this consultation will show that the vast majority of people want this.
"I think we're expecting support around the chamber. Although it's being driven by the SNP Government, we know that other parties are with us on this.
"We've got these powers, we're acting to save lives. If we had more powers, I think we'd save more lives."
Copyright Press Association 2012