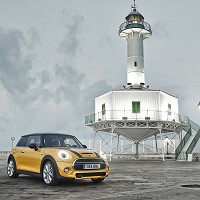 It's another milestone for the marvellous Mini as it clocked up production of its three millionth car since 2001.
The Mini has reclaimed its position as one of the most popular vehicles in the world - a British brand, although steered by Germany's BMW Group, with two million international exports as part of this boost.
The iconic brand has seen sales in 110 markets across the world. In the 13 years since its relaunch, the Mini has grown from one to seven models, ticking the boxes for all different requirements.
The three millionth car was the 5-door Hatch Cooper S, with the event marked with a speech by Transport Minister Baroness Kramer. In it, she hailed the efforts of staff at the Mini Plant Oxford, as part of a "thriving" automotive industry.
BMW is currently investing £750 million across three of its UK manufacturing facilities, including those in Oxford and Swindon.
Copyright Press Association 2014