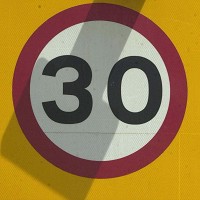 More than three millions motorists have opted to avoid getting points on their driving licences by taking speed awareness courses over the last four years, new figures show.
And the figures released in Parliament by policing minister Damian Green show the number of drivers paying to take part in the national awareness scheme has now soared to almost one million annually.
The figures show 953,428 chose to take the courses - aimed at encouraging them to change their attitudes to speed and slow down - last year, more than double the 447,724 that did so in 2010.
Mr Green said the courses are offered at the discretion of the police, adding: "To be deemed eligible there must be no excessive speed or other offences committed at the same time. Information on previous motoring convictions is not taken into account."
The courses show drivers what the consequences of speeding can be but if they commit another speeding offence within three years of the first one they are not offered the option of a second course.
Copyright Press Association 2014