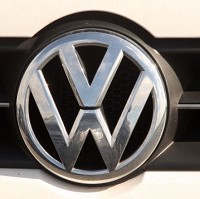 The scandal engulfing Volkswagen in the US could be set to reach these shores, campaigners have warned.
Millions of British motorists could yet have their cars recalled after Volkswagen vehicles were found to have been subjected to distorted emissions tests.
Transport lobby organisation Transport & Environment (T&E) made the warning after the US-based Environmental Protection Agency (EPA) discovered that VW had rigged clean air tests.
VW's share prices have plunged and it is facing fines amounting to billions of dollars.
The German vehicle-making giant said sorry after it was ordered to call in almost half-a-million diesel vehicles made since 2008 in the US.
T&E believes that several other carmakers will be dragged into the controversy. It says that European carmakers use identical technology in Europe and the US alike and thinks that millions of vehicles may be on the roads illegally.
The group's manager for clean vehicles, Greg Archer, believes that the overall scale of the problem could be far more widespread than just the VW sample.
Mr Archer says that other motor manufacturers use the same VW-employed devices which enable diesel vehicles to emit fewer smog-causing emissions in trials than in actual on-the-road motoring conditions.
He told Daily Telegraph reporters that a "huge" amount of recalls are to be expected, but he stresses that motorists remain blameless.
RAC chief engineer David Bizley said: "Motorists on this side of the pond will be looking for reassurances that vehicles sold in Britain - which are subject to stringent European emissions standards testing - are not affected by today's VW announcement."
US authorities are expanding its investigation to manufacturers beyond VW. European Commission (EC) officials have been in touch with the US authorities and VW about the results.
The EPA says that high-tech "defeat device" software algorithms have been installed in vehicles. These recognise when they become subject to official emissions tests. A nitrogen oxide emission-limiting exhaust fluid is then injected into the vehicle in test conditions.
Once in real-life conditions, vehicles emit these pollutants up to a maximum 40 times over the legally required standard.
Martin Winterkorn, chief executive of VW, expressed his personal deep apologies for breaking its trust bond with the public and customers alike.
Copyright Press Association 2015