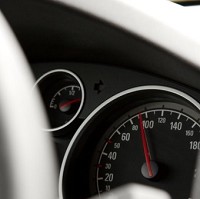 An MoT certificate will soon have to display mileages from a vehicle's previous three tests, along with the mileage from its most recent test, a government agency announced.
The new policy will be effective as of November 18, the Vehicle And Operator Services Agency (VOSA) said.
It will mean a more accurate display of a vehicle's history can be given to potential used car buyers.
Director of the RMI National Franchised Dealers Association (NFDA) Sue Robinson said the development is "great news" for dealers of used cars, as they will have a better picture of a vehicle's usage.
She said: "The NFDA have long campaigned for rigorous regulation of clocking and this change in legislation is a positive step to wipe out rogue activity.
"Additionally, consumers will benefit from the changes as it means they will have a completely accurate account of the current condition of the used car they are purchasing."
VOSA offers various licensing, testing and enforcement services, and aims to improve vehicles' roadworthiness standards.
The agency also aims to ensure operators and drivers are compliant and to support the independent Traffic Commissioners.
Copyright Press Association 2012