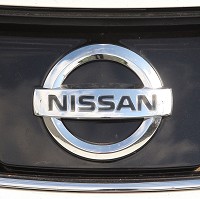 More than 5,000 UK vehicles are being recalled by Nissan, it has been announced.
The car company is asking for the return of thousands of Micra models due to a possible airbag fault.
The vehicles wanted for repair include 5,525 Nissan Micras produced between May 2010 and July 2012. The UK-affected vehicles are part of a worldwide recall involving about 140,000 Nissan cars.
Car makers across the world, including BMW, Chrysler, Ford, General Motors, Mazda, Honda, Mitsubishi, Nissan, Subaru and Toyota, have been recalling vehicles to fix the problem for a number of years, with up to eight million cars and trucks thought to be affected in the US.
A Nissan Motor GB spokeswoman said the recall announcement was made after Japanese parts supplier Takata informed the company that some airbag inflators are believed to have been assembled incorrectly.
The problem, affecting the airbag on the driver's side of the vehicle, could potentially lead to inflators rupturing, it said.
Copyright Press Association 2014