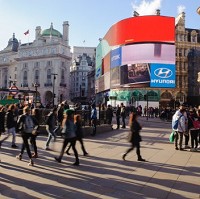 One of the world's most iconic sports car manufacturers is set to open a new exclusive dealership in central London.
MG said its forthcoming multi-million pound showroom will open in Piccadilly.
The fashionable shopping, business and theatre area, which links Piccadilly Circus to Hyde Park Corner, stretches almost one mile (or 1.6km) across the capital.
Piccadilly is already home to many household names and landmarks, such as Fortnum & Mason, the Royal Academy of Art, and the Ritz Hotel.
In the last year alone, the company has launched 26 new British-based showrooms and it now plans to open 30 more.
MG calls this latest venture its "most significant" initiative among its expansion plans.
The firm said it was key to initiating a major presence within the capital.
MG added that it wants the Piccadilly dealership to become a hub of excellence, showcasing the brand's credentials.
Copyright Press Association 2015