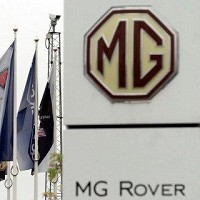 The business secretary has said that it will not be "that long" before the official report into the collapse of MG Rover is published after the Serious Fraud Office (SFO) confirmed it would only take 20 days to complete its investigations.
Concerns had been raised that the already delayed report would be pushed back further after it was announced it could not be published until the SFO carried out its own inquires to see if there were "grounds for prosecution".
The government investigation began when the car giant collapsed in 2005 and over the past four years the cost has mounted to £16 million in taxpayers` money.
But it finally looks as if some answers will be revealed after Lord Mandelson told a committee of MPs that the process is nearly complete.
He said: "They (the SFO) will reach a conclusion in 20 days. They will advise me what they want done with the report. I would hope it will be possible to publish it before too long, but I have to be guided by legal advice.
"I can assure you there is no question of this report being put in the long grass - it is a pretty closely mown lawn."
Copyright © Press Association 2009