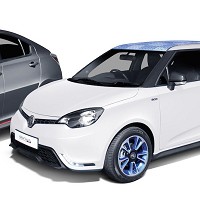 Sales of the ever-popular MG show no signs of diminishing - despite the old lady reaching 90.
Boosted by the recent introduction of its MG3 supermini, the British-based sports car company has enjoyed being the quickest-expanding automative brand for seven consecutive months this year.
Two 90th anniversary limited-edition models launched to mark the special landmark have also been selling well.
Its commemorative MG3 and MG6 models have already nearly sold out.
The company says one customer will win a fabulous MG3 if every one of the 90 cars are snapped up before the 90th day after their June launch at Silverstone.
More than 15,000 MG fans flocked to the event, highlighting the brand's continuing popularity.
This has been underscored by 22 fresh UK MG showrooms launching since November last year.
Copyright Press Association 2014