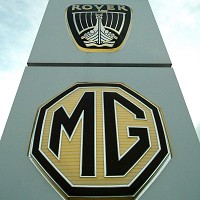 The latest model from MG is now available on a finance deal from as little as £99 a month.
The PCP arrangement for the MG 3 spreads the cost over three years, with one option leaving out the need for a deposit, which may free up some extra money for more comprehensive car insurance .
Those who go for the entry-level MG 3Time must pay a deposit of £2,605 for the £8,399 car to secure the £99-a-month deal.
The more luxurious 3Style model costs £9,999 and requires a £4,171 deposit to secure £99-a-month payments.
For the no-deposit arrangement, buyers must sign up to pay £181.14 a month (3Time) or £218.80 a month (3Style).
Other repayment arrangements can be made for deposits of 10%, 20% or 30%.
After the three years of payment, customers can either hand the car back, pay a lump sum if they want to actually own the car or trade the vehicle in using the equity built up over the period for a newer vehicle.
The MG 3Time comes with a CD/MP3 player, "hill hold" control, LED daytime running lights and a 105bhp petrol engine.
Those who opt for the 3Form model, paying around £900 extra, will get a digital radio, climate control and Bluetooth.
A sporty version of 3Form is available for £9,549 and comes with side skirts and 16-inch carousel alloy wheels, while the top-range version (3Style) has diamond cut alloys, cruise control, automatic wipers and lights and reverse parking sensors.
Copyright © Press Association 2013