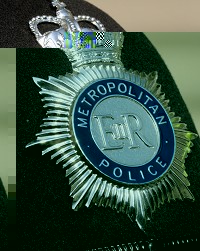 The Metropolitan Police has set up a specialist unit to tackle "crash-for-cash" scams which may be costing the insurance industry an estimated £350 million a year.
Believed to be the first of its kind in the country, the unit will target criminal gangs which stage bogus crashes and cash in on fraudulent claims.
Insurance companies are billed up to £50,000 on bogus courtesy car hire, vehicle storage, personal injury claims and legal fees in fake collisions, usually involving innocent motorists.
Investigators fear that these relatively low-risk but lucrative cons are becoming increasingly common and sophisticated.
Uniformed officers are being trained by the Met's traffic crime unit to look out for such staged crashes, and the force is aiming to send detectives to every suspect incident.
Detective Chief Inspector Nick Chalmers, of the force's traffic crime unit, cited a recent report from the Serious Organised Crime Agency (Soca) which suggested the insurers could be losing £350 million every year in such bogus incidents.
He warned that it was only a matter of time before a staged crash resulted in a fatality.
Mr Chalmers said: "It is dangerous not just to the car targeted but to other people confronted with carnage on the roads.
"These are organised criminals making an awful lot of money and they do not believe they will be investigated.
"Our core objective is to make the roads safe for everybody to use and reduce death and serious injury."
Copyright © Press Association 2009