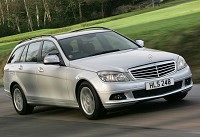 Carmaker Mercedes-Benz has started a service that allows customers needing replacement parts to know in advance what it will cost.
The "Fixed Price Repairs" service provides a transparent pricing structure, meaning customers will know the cost and fitting of a selection of standard items before they take their car to an official Mercedes workshop.
The service covers its most popular models, regardless of age, and is set to be extended to other models in 2010.
Pricing for the parts relate to each model. Examples of this include replacing an A-Class rear wiper blade for £14, or the front brake pads for a C-Class costing £100, including VAT and labour.
The car manufacturer already offers a number of schemes to clients including vehicle collection and delivery, savings for owners of older cars, and the "Mercedes-Benz To You" programme, which provides free checks on vehicles at homes or at work.
Copyright © Press Association 2009