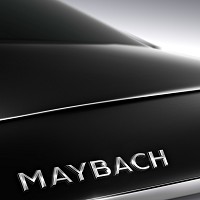 Mercedes has announced it will have a second crack at taking on Rolls-Royce and Bentley with a super-luxury model next year.
Motorists buying a car at the top end of the market may be tempted by the German car maker's reintroduction of the Maybach.
Its first incarnation suffered from modest sales. But the German firm says that drivers will not have experienced Mercedes performance and luxury rates in its new S-Class for a quite a while.
Industry experts predict drivers will have to pay close to £200,000 for the new Maybach. The standard range-leading S-Class already comfortably exceeds the £100,000 bar.
The comeback vehicle will no longer be a standalone model but re-marketed as a new sub-brand.
It is expected to revive memories of Mercedes' Pullman models of yesteryear, according to the motoring press.
Further details are anticipated from Mercedes before Christmas, ahead of its 2015 unveiling.
Copyright Press Association 2014