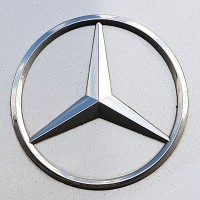 German car manufacturer Mercedes-Benz has developed a new automatic gearbox that cuts fuel use and CO2 emissions and it is to be available in its E-Class model.
The system will be built into its 252bhp E350 Bluetec diesels when the company begins production in September this year.
The saloon car will emit just 138g/km of CO2 and consume fuel at 53.3mpg, reducing fuel costs for owners already faced with the expense of road tax, car insurance and breakdown cover .
This is a big boost on the economy figures for the E350 Bluetec that is currently available with a 7G-tronic seven-speed automatic transmission. On a combined cycle it will do 47.1mpg.
When in ninth gear and travelling at 75mph, the engine produces 1,350rpm, providing owners with more efficient motoring and a peaceful environment in the cabin.
The new automatic gearbox can cope with as much as 738lb-ft of torque and it is thought that it will replace 7G-tronic transmissions in all other Mercedes-Benz models in the coming years.
Copyright Press Association 2013