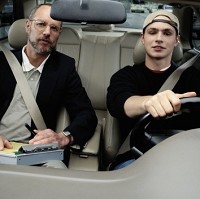 Males are 6.4% more likely than females to pass their practical driving test, according to a report.
However, official statistics from the Department of Transport showed that men are three times more likely to be killed or seriously injured in a road traffic accident after passing their test.
The Institute of Advanced Motorists (IAM) studied official pass rates from the 2011-12 financial year and found that men are also likely to pay more forcar insurance after ditching their L-plates.
The IAM report uncovered Britain's biggest gender gaps for test passes, with male drivers 13% more likely to pass in Heaton, Bradford, closely followed by 12.6% in Wolverhampton.
Simon Best, chief executive for IAM, said: "As men make up the majority of drivers, a slight variation in figures can be expected. However, these figures suggest something is going wrong with the way we teach new drivers to cope with risk on the road.
"Unless we can crack the gender problem in road safety young men will continue to die in higher numbers.
"These findings must be used to inform research to find out why pass rates and causes of fatal car accidents vary so much between men and women."
Copyright Press Association 2012