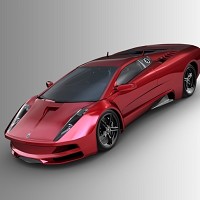 An increasing amount of British men are borrowing cars from their friends and family or renting them in a desperate attempt to impress a date, according to a new study.
Car rental firm Hertz found that 31% of men in the UK regularly borrow cars and clothing, while one in six men said they did it to make a good impression on a potential partner.
There appears to be method in the madness as 40% of British women claimed to be turned on by a date driving a good car, although 60% were more impressed by men who wear stylish clothes.
However, one in five (19%) of women in the UK admitted they would go to the same lengths date by borrowing similar items to impress a date.
The study discovered that people from Swansea were the most likely to partake in such actions to woo a woman, followed by respondents from Aberystwyth and Leeds.
Lamborghinis topped a poll of cars that people would like to be driven in this Valentine's Day, although most drivers would want to take outbreakdown cover to avoid a potentially embarrassing scenario.
Copyright Press Association 2013