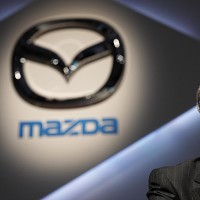 Mazda are set to unveil a variety of new engine configurations for the recently released third generation Mazda 3 at the 2013 Tokyo Motor Show.
The Japanese manufacturer said that the updated model offers a "multi-solution" to a full range of fuel types.
While the company has already released petrol-based SKYACTIV models as well as a standard diesel model, it plans to unveil a SKYACTIV-CNG Concept in Tokyo next month.
Mazda has already released a hybrid model in Japan, yet no announcement has been made whether this engine option will arrive in Europe any time soon.
The 3 model accounts for over 30% of the firm's global sales and is the third vehicle in the company's range to undergo a third generation facelift.
Mazda also plans to unveil a range of new technologies that may pave the way for future designs at the motor show that begins on November 23.
Copyright Press Association 2013