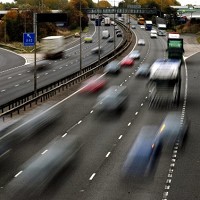 Boy racers should "adopt" a pensioner and give them lifts instead of driving dangerously.
Paddy Courtney, Mayor of Killarney in Ireland, suggested that young people who enjoy driving around should do some good for the community by picking up elderly neighbours and taking them to the pub or the bingo.
He said: "If they want to be driving these cars, drive properly and mannerly.
"Maybe adopt a friend and maybe take a neighbour to the bingo or down to the pub for two pints and then take them home."
But speaking on Radio Kerry, Mr Courtney said that teenagers were driving too recklessly already and they should change their habits and help other members of the community.
He said: "Maybe these boy racers and racer girls, as they are called, they can look at this and say this is an opportunity to show we can do some good."
However the proposal has met some criticism from charities. Gerry Scully, of Age Action, said that the proposal should be treated with caution and older people should not get into a car with someone if they do not feel comfortable.
Copyright Press Association 2013