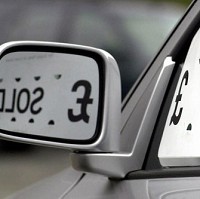 More people are buying new cars at the moment, with registrations up 7.9% last month compared to May 2011, official figures reveal.
The Society of Motor Manufacturers and Traders (SMMT) recorded 162,288 new registrations in May, which, helped by a 14% rise in private sales, amount to the largest increase for almost two years.
The increases mean 868,166 registrations have been made in 2012 so far, up 2.6% on the figures for the same period last year. The May total was 6% higher than theSMMT had predicted, boosted by an 86% lift in the mini sector and a 31% increase in alternatively fuelled vehicles.
According to the chief executive of the SMMT, Paul Everitt, it all adds up to good news for both the motor industry and the economy as a whole, which includes added business forcar insurance andbreakdown cover firms. Paul is particularly happy with "the steady growth in demand from private buyers".
He said that dealers and manufacturers are striving to deliver value for money to motorists and the rise in registrations of new cars suggested that confidence is returning despite the Eurozone's financial woes.
Copyright © Press Association 2012